Charlotte Yoga strives to provide high quality, personalized instruction in the art of yoga following a holistic philosophy.
Our Teachers are unique and have distinctive training methods, but each follows closely the Hatha yoga tradition, a practice which emphasizes the breath and a strong asana practice.
THERE IS A 4 HOUR CANCELLATION WINDOW AND A $20 LATE FEE CANCEL / NO SHOW FEE.
---
New Student Special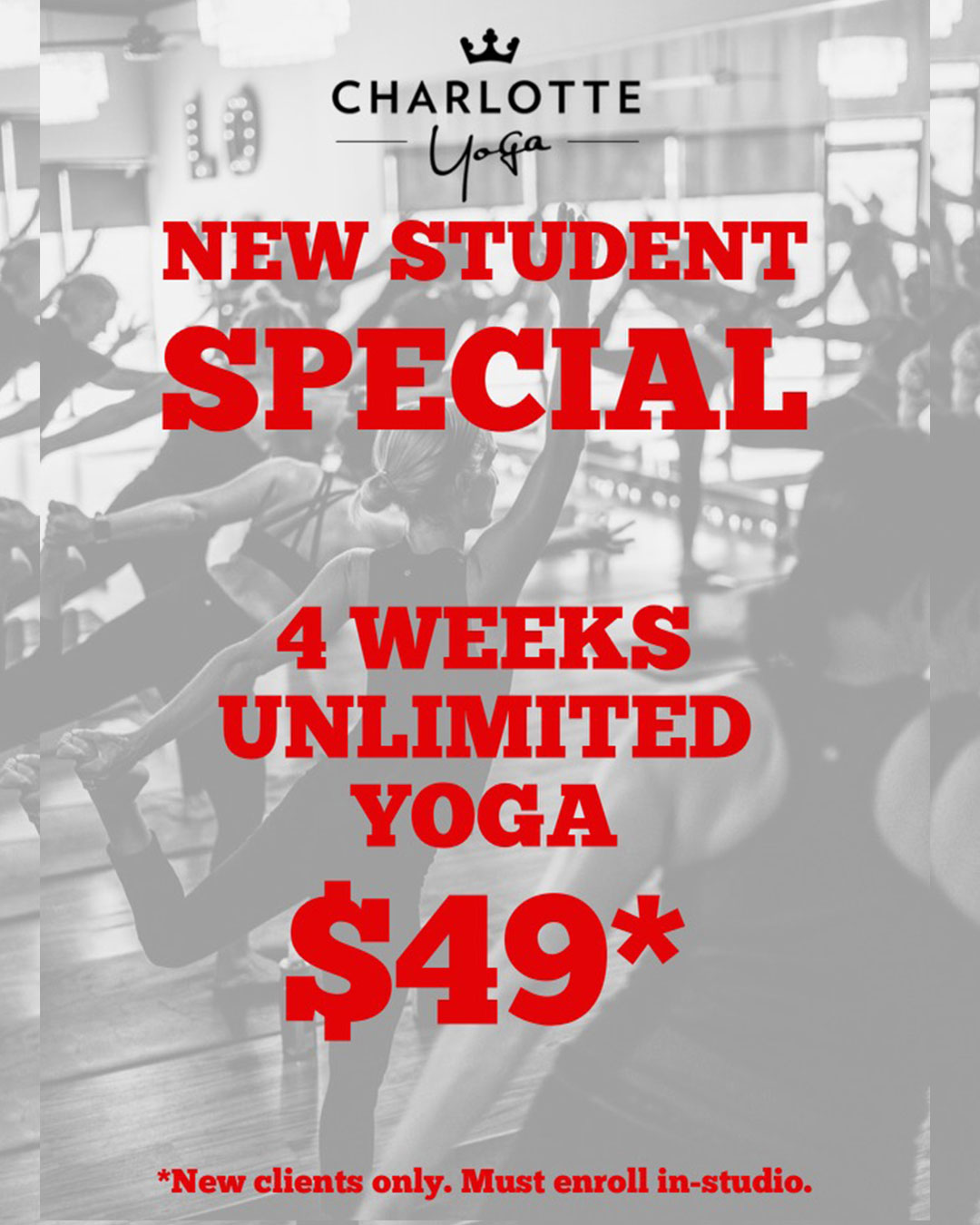 Reminder
CY 101 Beginner's Class
Candlelight Flow