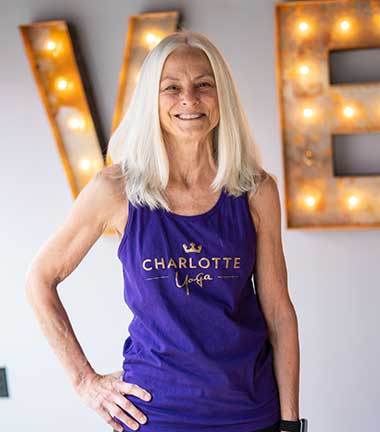 Wendi Williams - Yoga Instructor
I am a lifelong sports and fitness enthusiast so it is not surprising that I would end up teaching yoga. In 2005 I took my first power vinyasa yoga class and was immediately drawn to the physicality of the practice. In December 2007 I signed up for assistant training and followed that up in January 2008 with teacher training. Since 2008 I have become a Tier 2 Certified Baptiste Teacher, a Lightyear Leadership Coach, and I am a registered EYT-200 with Yoga Alliance. I have trained with Baron Baptiste, Rod Stryker, Susanne Conrad and I have been inspired by the countless peers I have taught beside over the years. During my 13-year career, I have been involved in numerous teacher and assistant trainings, teacher development, and yoga management.
I believe that yoga is an alignment of the physical, mental, spiritual, and nutritional aspects of my life. I also believe that yoga is for every body and everybody and it is my responsibility to treat all yogis with respect and meet them where they are. My purpose is to empower others to uncover what their why is and help them discover the life they were meant to live.
When I am not in the yoga studio I am most likely trying out a new recipe, outside in the sunshine, being a cat foster Mom, listening to music, or watching a sporting event.
Check me out on social media at:
https://www.facebook.com/WellnessWithWendi
https://www.instagram.com/wendiw3
Twitter: @wendiw3_wendi
RAISE YOUR VIBRATION & CHANGE YOUR LIFE.
Namaste