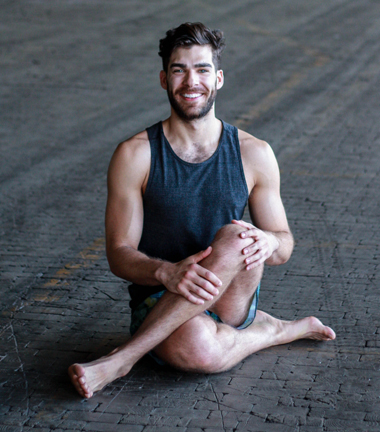 Luis Bayon - Yoga Instructor
I practice and teach yoga as a means to live life freely.
I took my first yoga class in January, 2014 to compliment my weight training routine and learn how to use my breath purposefully. What followed was a fun and powerful exploration period, where I learned how to use my body, breath, and mind in new ways to get present, grounded, and clear. While my practiced was physically driven to begin, it wasn't long until I noticed the profound mental and emotional shifts.
Concepts such as human anatomy, gratitude, awareness/ mindfulness, intention-setting, and positivity came to the forefront of my mind for me to ponder and dissect. Self-inquiry and self-development became power tools in my box for how to live a better, more empowered life. Since, I've become healthier and stronger, physically and mentally.
I've learned how to sharpen my connection to those around me, the universe/life as whole, and most importantly, myself. My practice has helped awaken me to my highest self, my lowest self, my ego, and my fullest potential. It's given me the courage and confidence to set visions and goals, and allowed me to cultivate a greater awareness of my intellect and emotions. Because of these gifts I've uncovered from my practice, I teach yoga with the hopes of leading others in their own discovery, while continuing mine.
In March 2016, I completed my 200hr YTT at Yoga One in Charlotte, NC. I aim to teach empowering, challenging, and fun classes to help you see what's possible when you drop fear and limiting thoughts. My personal goal is to study, practice, train, and teach this stuff for the rest of my life. I have the dream of one day opening a studio in my native country of Cuba.
RAISE YOUR VIBRATION & CHANGE YOUR LIFE.
Namaste