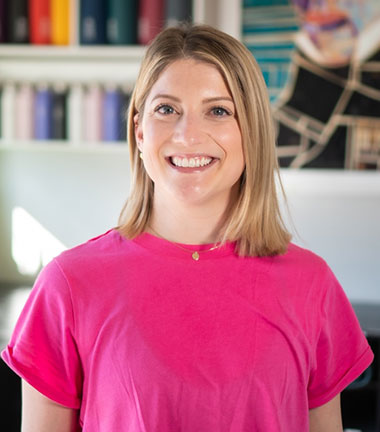 Liz Weinstein - Yoga Instructor - E-RYT 200
Liz is a Charlotte native and Charlotte-based yoga teacher. She first discovered yoga while living in NYC but found it impossible to connect to herself there, let alone commit to a yoga practice. It wasn't until she experienced her own awakening, left the fast-paced world of NYC and relocated back to Charlotte that she became transformed by the practice. During this transition, she found that she was doing more than moving back "home", she was coming back home, to herself and to the world around her. Connection begins with the self. It's never too late to change your route. When you slow down and check-in, you will always be able to find your way. Liz loves that yoga offers you the opportunity to begin again every time you get on your mat, with every breath and every movement.
After committing to yoga in Charlotte, she discovered that the relationship you heal with yourself has the power to transform and catapult you into new growth, new worlds and renewed spirit. She became called to teach in 2018 and share the powerful transformation that is available within us all. She completed her 200HR Yoga teacher training in Baptiste Power Yoga & Yoga assistant training at Yoga One in 2018, and Rocket Vinyasa / Progressive Ashtanga 50HR teacher training with Jaimis Huff and David Kyle in 2019.
She teaches a powerful, grounded and heartfelt flow, and encourages growth of the physical and spiritual self in order to create space for something new. Come prepared to move, breathe, feel, experience, love and be.
RAISE YOUR VIBRATION & CHANGE YOUR LIFE.
Namaste