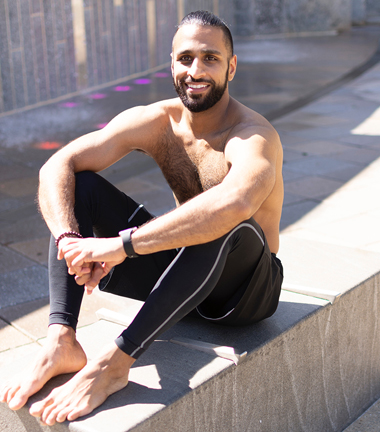 Gurveer Uppal - Yoga Teacher
Gurveer grew up in Rochester, New York and moved to Charlotte in 2012. He started practicing yoga in 2016 after a doctor recommended it to relieve back pain.
Within a few weeks of practicing, he realized that yoga can be a fun and intense workout. With a background in HIIT and weight lifting, he quickly learned that yoga movements can be combined to create a dynamic and energizing practice.
It wasn't long before Gurveer learned that his favorite part of the practice is inversions and arm balances. He completed his 200 RYT with Jaimis Huff and Jennifer Busco and loves teaching others about the practice.
RAISE YOUR VIBRATION & CHANGE YOUR LIFE.
Namaste