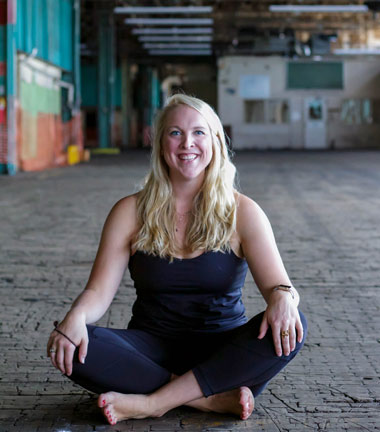 Coty Lee - Yoga Instructor
I began yoga in college when gifted unlimited yoga for helping organize a student-run scholarship. It was at first a nice complement to running the hills in Chapel Hill but quickly became my preferred workout as it treated my body, mind and soul.
The benefits of this practice to my balance, flexibility and posture pale in comparison to what it's done to help me find courage, self-love and patience. I moved to Charlotte immediately after college to work for one of the banks and knew I needed something more.
Charlotte Yoga gave me a home in a brand new city to meet friends, process tough days and just slow down. I completed my RYT 200 in 2016 with Jennifer Busco and Jaimis Flynn at Charlotte Yoga and have been teaching ever since!
RAISE YOUR VIBRATION & CHANGE YOUR LIFE.
Namaste