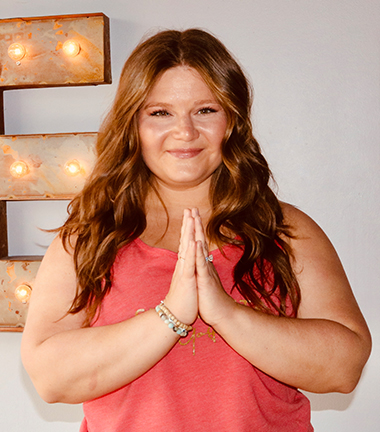 Chloe Schaewe - Yoga Instructor
Chloe's yoga journey began in Pinehurst, NC where she started practicing yoga in 2010, and needless to say it was love at first sight. She moved to Charlotte, NC to attend school and UNC Charlotte and kept up with practicing pretty regularly. Fast forward to 2016, a year before Chloe graduated, she decided to kick her practice up a notch and sign up for 200 hour teacher training. Chloe earned her 200-RYT certification through Yoga Alliance in August 2016 at Charlotte Yoga with Jaimis Huff & Jennifer Busco, and began teaching immediately after within the Charlotte area! She has taught power vinyasa, deep-stretch and even meditation! Chloe also has a certification from Duke Integrative Medicine for Mindful Yoga for Cancer.
Although Chloe has taught power vinyasa for years (and loves it!) her true passion lies with teaching beginner yoga. "It can be so intimidating walking into a room full of people you don't know and participating in something you have no knowledge about or have never tried. My goal is to open the door for those who want to start (or re-start) their yoga journey but don't really know where to begin. I strive to create a safe space for anyone who comes to my class so they feel comfortable, supported and completely empowered."
RAISE YOUR VIBRATION & CHANGE YOUR LIFE.
Namaste