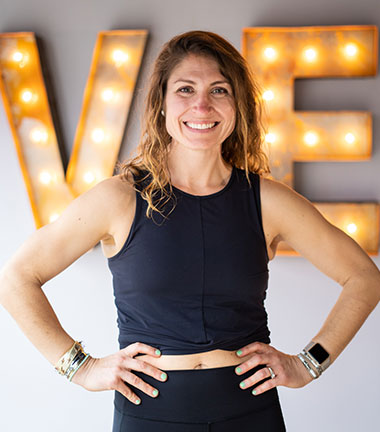 Bridget Zapolnik - Yoga Instructor
In 2010, Bridget began practicing yoga in hopes of relieving the stress of graduate school, as well as dropping a few pounds before her wedding. It took only a few classes for her to become engulfed in the physical, emotional and spiritual practice of yoga. Soon, she wanted to want to share her passion with others.
She received her 200-RYT with Grace Morales in October, 2013. In the Summer of 2014, she received certification to teach Prenatal yoga with Amani Jackson Murray. She is very grateful for all that yoga has taught her about herself, her life, and all the little questions in between.
RAISE YOUR VIBRATION & CHANGE YOUR LIFE.
Namaste