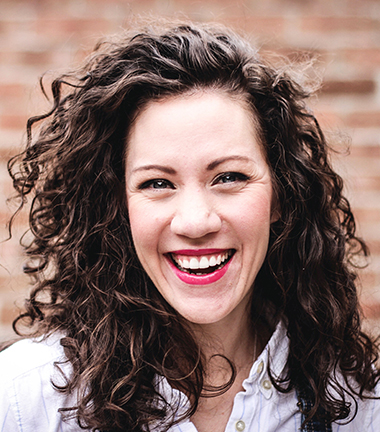 Alyce Vallejo - Yoga Instructor
Alyce Cristina Vallejo is a life long student of movement and self discovery. She has trained in Ballet and Modern styles of dance for 20+ years. Alyce found yoga in 2008 to compliment her dance training, personal life, and the possibility to cultivate awareness of her own intuitive power. As Alyce's yoga practice increased, her life opened up to the benefits physically, mentally and emotionally. She leaped to complete her first 22-hour certification in Grounded Kids Yoga in June of 2015, then in the winter of 2016 she added her 200-hour yoga certification at Yoga One in Charlotte, NC. With the combination of studying and practicing movement in both Yoga and Dance, Alyce has discovered a priceless value and guide for her life… The Power and freedom of UNCONDITIONAL LOVE. Gaining access to unconditional self love has provided Alyce the ability to live, act, work and play in her most authentic and powerful self.
In Alyce's class, Dance or Yoga, you will discover a conversation of physicality and vulnerability, to awaken and empower the heart voice. It is through her own discovery and awareness of love, passion and adventure that enables others to tap into the unconditional love that exist in each of us. "When you discover the value of unconditional love that resides within each of us, the possibility to manifest what we want in our lives and in our world are endless."
Alyce currently teaches Ballet, Modern, and Yoga for Charlotte Ballet. She Co-Leads Kids Yoga Camps, Mommy and Mini, and Prenatal classes at Yoga One and is thrilled to be sharing her shine in power flow classes at Y1, the Harris YMCA and now Charlotte Yoga. She is also on the Artistic board, outreach leader, and Dancer for Moving Poets, Charlotte. Alyce's most powerful, inspiring and challenging role is Mamma to her daughter, Amelia Jean. It is through the eyes of Amelia's discovery and curiosity for the world that inspires Alyce to make everyday an adventure and full of LOVE!
RAISE YOUR VIBRATION & CHANGE YOUR LIFE.
Namaste